Basic Life Support (BLS) Provider Manual 2020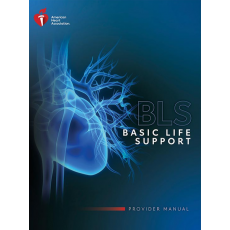 Product Code:
978-1-61669-768-6
Dimensions:
10.88in x 8.38in
The BLS Provider Manual contains all the information students need to successfully complete the BLS Course. This manual is designed for a single user, with text that is ideal for use as a reference tool before and after the BLS Course.
The BLS Provider Manual includes the BLS Reference Card.